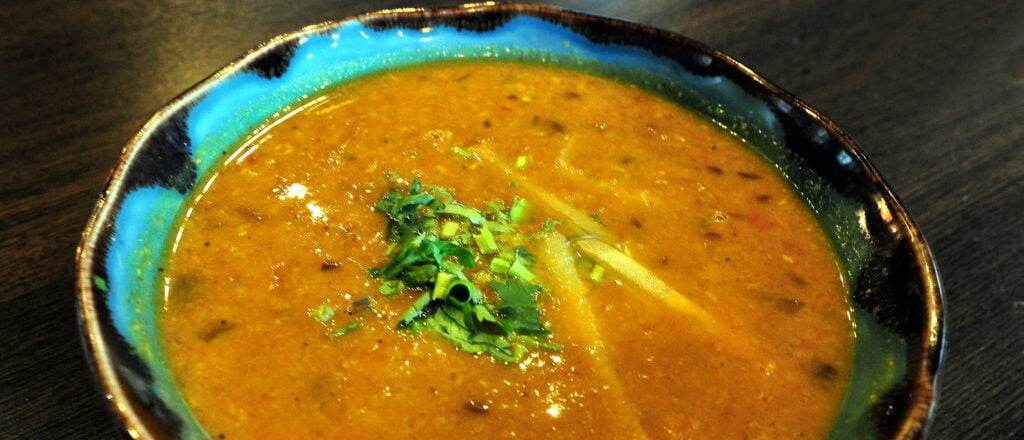 Punjabi daal Tadka
And can I just say I am so glad they turned up.
Take, for example, the saag aloo. Some might see this as just a side dish but I reckon it's a meal on its own. Enough spinach to keep Popeye going for a month and potatoes with just the right amount of bite to bring texture, all with a rich mix of spices and just a hint of chilli.
Had it not been for my earlier "oi" I would have spooned the lot onto my plate and let the devil take the hindmost.
Moving swiftly on, we got to one of the aspects of Indian cuisine I always think is cruelly overlooked – the extensive use of lentils.
When it comes to the Punjabi daal tadka, you have all the evidence you need that this staple should be a star and not an afterthought.
Bright yellow, it was nutty and rich and just packed with bursts of spices that had me nodding and going "yum" like an eejit.
Rounding things off was the humble chickpea, elevated to fine dining with the Amritsari pindi chole.
The crunchy chickpeas were slathered with a rich and tangy onion and tomato masala that had us all saying "no, you have the last bit" while hoping they wouldn't.
That sounds like a lot of food, but the portion size was spot on to feed the four of us without leaving us groaning and greeting for a couch.