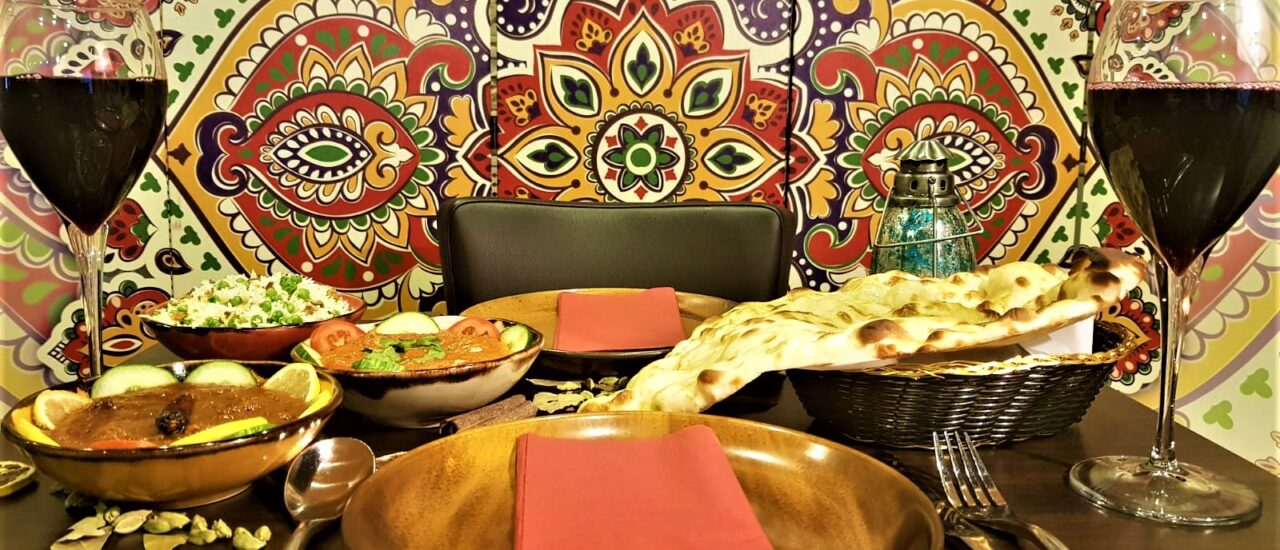 We all love Indian food. It is unique, it warms up chilli winter days and it is made to share. Besides, the spices used in the food have health benefits and anti-inflammatory properties that make it all the more worth eating.
Nevertheless, if it is your first time at an Indian restaurant, to know and pick something out of the menu can be extremely daunting. There are so many varieties of food that some people can find it overwhelming. At Namaste Delhi we are happy to help and advice our customers, but it is always good to start with a leg up.
In this article we are going to give some guidance on how to choose from an extensive menu like the one that
Namaste Delhi
offers.
Namaste Delhi is made for people who like to go out of their comfort zone. There are a few popular dishes in the menu, but we have many more that are quite unusual for an Indian restaurant but still suitable for first time visitors.
Most of these dishes are street food in India and they are cooked as an average person would cook at home with fresh spices and locally sourced ingredients.
Obviously, it very much depends on what you fancy, if you are vegetarian, vegan or an omnivore, but there are some guidelines that you can follow especially if you are not used to eating spicy food.
Street food at its best…
Let's start from the appetizers.
Chicken tikka or Tangri kebab are perfect for your initiation to Indian food. They are not spicy, cooked in our tandoori oven, they offer a nice twist to roasted chicken. If you fancy lamb, our lamb chops or our lamb Seekh kebab are also an option.
If you are vegetarian our vegetable pakora or plain samosa will fit the bill. Not to be mistaken with samosa chaat which is quite spicy, and it has the addition of chickpeas and green chillies on top. Another safe choice is paneer tikka, the traditional Indian cheese which does not melt. Slowly cooked in our tandoor clay oven, it is served with a side salad as all our tikka dishes.
If you are a fish lover, we have plenty of choice: from comfort food like fish pakora to the juicy Suneera Jheenga, prawns roasted in the tandoor oven with some light spices, or our sublimely tender salmon tikka, will delight your palate.
The starters are usually dry or semi-dry in contrast to the mains which are mostly cooked in mouth-watering, velvety sauces.
Tapas or a' la carte
Our mains are served as tapas or as a' la carte dishes. Both options offer the sharing experience, although the tapas are smaller in size. If you are looking to taste lots of different items then tapas is the best way to go.
Railway lamb curry is quite soft, creamy and mild. It used to be served on the railways to British people, so it is most suited to first timers. It is very aromatic thanks to the fresh curry leaves spread on top. Another plus point it is that you won't need to drink lots of water to wash it down and calm your senses!
Methi murgh with fennel leaves is also a non-tangy food if you want to be on the safe side.
Our prawn molee is the right main course for fish lovers, very creamy with a light coconut flavour and delicate, perfect!
Dal Makhani is a staple food in India. Made with lentils and red beans with an addition of cream to finish it off, it is smooth and velvety. Also served without cream for vegan eaters. You will wonder how something so simple like lentils and beans can become such a rich dish, worth of a king.
If you are not a fan of legumes, saag paneer is another choice for vegetarians, made with Indian cheese, spinach and a dash of cream.
We have lots of vegan dishes for customers who, for choice or health reasons cannot eat vegetarian or meat items. Aloo saag or aloo mutter are perfect for vegans as they are made respectively of potatoes with spinach or peas. Aubergine Bharta is also another option safe for vegans.
Rice dishes are all suitable for vegetarian/vegan apart from the meat and prawn biryanis.
Indian food is plenty of choices with a different degree of spices in it. The dishes mentioned in this article are the most appropriate for people who have not had a long relationship with Indian food, and they are new to the world of spices.
We hope that this guide has shed a light on Indian food and that it will help you order from our menu with more confidence and ease. Enjoy!