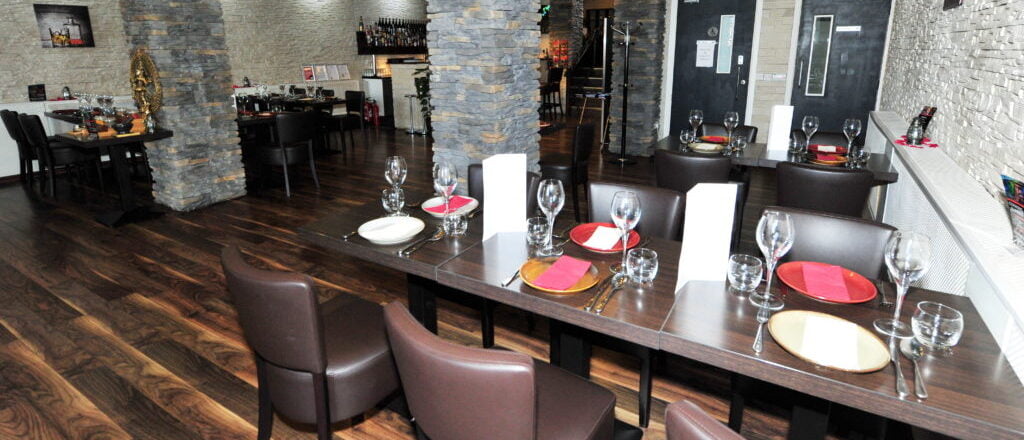 The food
It's a big elegant space that is a mix of modern with traditional touches around it.
However, we weren't there to admire the surroundings but to enjoy the food.
And there are two ways to do that – either tapas style with a few smaller dishes or full-on proper platefuls in the traditional style.
The four of us wanted to sample as many different bits and bobs as we could, so it was share and share alike for us.
We ordered two apiece, one for luck and some sides. It was a process that took a little bit of time and much "hmmm-ing" and a bit of "well if you have that, I'll have this going on".
Decisions made, order in, it was time to let the kitchen do its thing.
The Food
It didn't take overly long for the food to come… and then keep on coming. Each dish was put down in front of us with a wee introduction, but there was so much going on it was easy to lose track of what was what.
But we soon had a table groaning with plates, each giving off a heavenly aroma. A collective nod and it was time to have at it.
My first port of call was the murgh saag, that delightful classic of chicken and spinach, here rendered even more lush with a wee splash of cream. Silky, earthy and delicious.
Seafood beckoned next in the shape of the delightful prawn moilee, simmered in coconut milk, and infused with turmeric. These were a sweet delight, but with sour notes running through. They didn't last long, despite the generous portion.
Now, the railway lamb curry is so-called because it's based on a dish served to first-class rail passengers in colonial-era India.
And it was, indeed, first class, a mix of the tenderest lamb and softest potatoes, with a coconut milk base that had me getting an "oi" for taking more than my fair share. In my defence, it was ideal for ladling on to the jeera rice we had ordered and scooping up with garlic naan – the latter being lush and guaranteed to keep vampires at bay for a while.