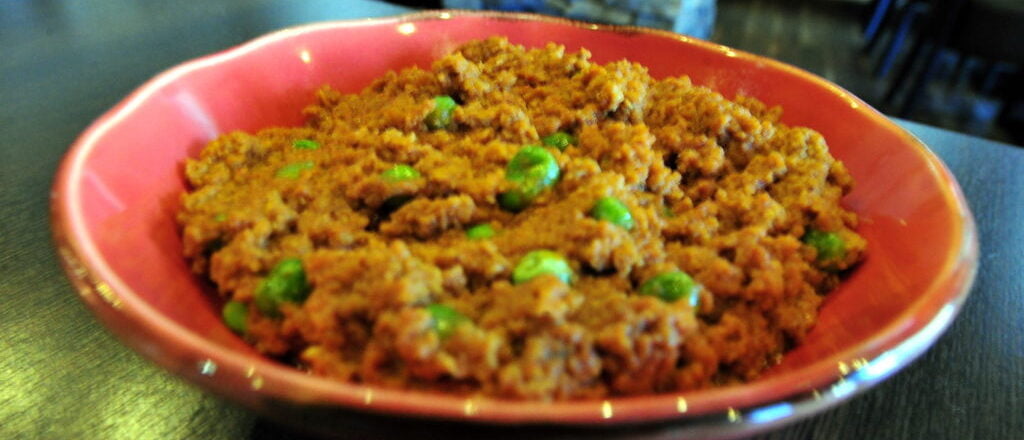 Keema mutter
Still on the lamb front, you've got to give keema mutter a go when it's on the menu. This minced lamb dish, full of peas and spices, is comfort food of the highest order and this was an outstanding take on it.
The depth of flavour was wonderful.
It paired up nicely with the other rice we had ordered – a mutter pulao full of peas and onions.
Now, I'm not a fan of being told what to do, but when a menu of this quality and range says something is a "must try" dish, it would be rude not to.
So say hello to the delhi murg makhani and enjoy grilled chicken arriving in a tomato and cream gravy. It was sweet and tangy, rich with flavours and had a slow heat to tantalise tastebuds. You must try it.
Now, while everyone at the table was an avid carnivore that didn't mean the vegetarian options weren't invited to the party.